INDEPENDENT STUDY/TEEN INTENSIVE/ PORTFOLIO BUILDING
Due to the current circumstances we will not be holding our summer classes this year.
We plan on re-opening in September.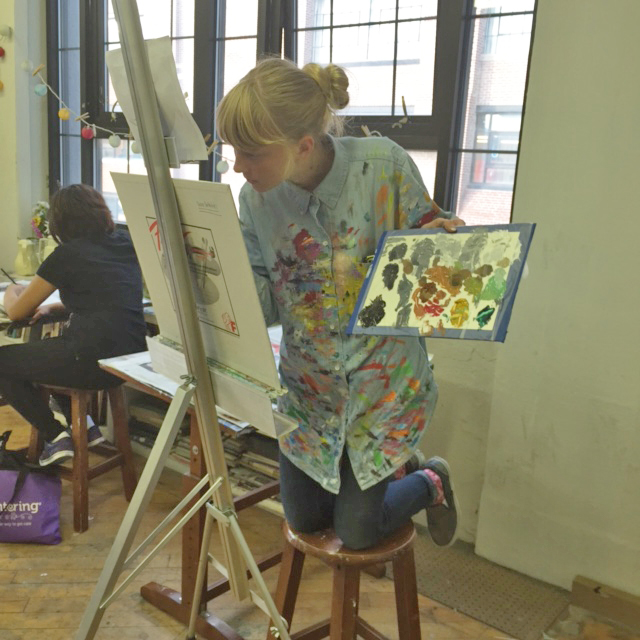 This class provides students with an opportunity to work on original projects.   Teachers guide and instruct them in developing their own ideas.
Individuality, technical proficiency, observational skills, exploration and experimentation with a variety of mediums will be integral parts of this experience.
The work will be appropriate for use in high school and college portfolios.   If needed, students will be guided in completing a portfolio to satisfy specific schools' requirements.
Private consultations are provided at no charge to assist families in the application process.
Dates and Times to be determined for summer 2021
Fridays 4:30 – 6:00pm
This class is temporarily unavailable, as an alternative you can register for Independent Study/Teen Intensive.
Session 1: $300
September 13, 20, 27
October 4, 18, 25
(No class October 11, 2018)
Session 2: $300
November 1, 15, 22
December 6, 13, 20
(No class November 8 and 29, 2019)
(Winter Break December 27, 2019 and Janurary 3, 2020 )
Session 3: $300
January 10. 24, 31
February 7, 21, 28
(No class January 17 and February 14, 2020)
Session 4: $300
March 6, 13, 20, 27
April 3, 24
(Spring Break  April 10 and 17, 2020 )
Session 5: $300
May 1, 8, 15, 29
June 5, 12
(No class May 22, 2020)