Urban Arts is dedicated to providing students of all ages and levels a successful experience in a creative and nurturing environment.  We are committed to following all safety guidelines and protocols.
Class sized is limited to ensure social distancing and quality attention. The Fine Arts Curriculum offers a strong foundation in Art History and concepts while introducing students to a wide range of mediums and techniques. Age appropriate projects spark imaginations and encourage self-expression.  Classes include discussions about art which help develop critical thinking skills and confidence.
Student art exhibitions are held during the year, toward the end of each after school session. These themed exhibitions reflect an in depth study of a particular artist, genre or subject matter. The shows provide students of all ages the opportunity to share their work with family, friends and the community. These celebrations greatly enhance the students' self-esteem.
The program at Urban Arts is structured so that students may continue their studies in more advanced classes as they get older. We are proud to say that we have students who began in Toddler art classes and are now in Painting and Drawing classes. Older students have amassed a strong body of work to be used in portfolios for high school and college applications. We are delighted to be part of their creative journeys.
Justine Uva
Urban Arts is the culmination of a dream for me.  As a child I was always drawing.  At Fairleigh Dickinson University, studying art captivated me and from then on I began a life-long relationship with creating and teaching art.   I have worked in advertising, created etched glass designs in commercial and residential settings, attained my teaching certificate from New Jersey City University, taught in public and private schools and volunteered for many community-based projects.
One of my most treasured memories as a child was participating in creating murals which represented positive images of Hoboken.  During the celebration of Hoboken's 150th Anniversary, I collaborated with Geri Fallo, Director of Hoboken Cultural Affairs, Stephanie Ashby, artist, and local students to create the mural on Frank Sinatra Drive.  Over that year we researched the history of Hoboken and developed images the children felt were significant.  Leaving a visual record filled us all with pride.  Giving children a similar experience to the one I had was exceptionally rewarding.
Urban Arts is a way for me to do this on a continuing basis.  The children and adults who attend our classes are really interested in learning about art, in how to draw and paint, in experimenting with media, and through this they begin a journey of self-discovery.  It is an honor for me to be a part of such a giving experience.
Patricia Morale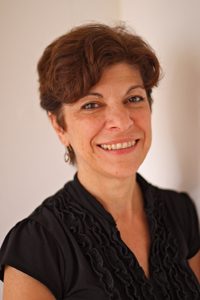 As an art major at Montclair State University, I taught painting and drawing classes at Morningstar Community Art Center.  Through my students, I discovered what a positive impact the arts have on people's lives.  This experience led me into a life-long desire to teach.
While attaining my MFA at Pratt Institute I became the director of Morningstar where I coordinated diverse community projects such as: obtaining state funding from the Safe & Clean Neighborhood Act to redesign and refurbish local playgrounds; creating murals for the children's ward at the Jersey City Medical Center; designing costumes and sets for our theater company; curating art exhibitions; and volunteering art therapy at a mental health facility.
While continuing to pursue my personal artwork, I was employed as a studio assistant to the prominent artist Fran Bull, worked for the popular ceramicist Glen Appleman, did color separations for a fabric company and taught art classes in various schools.
In 2006, my friend and kindred spirit, artist Justine Uva, joined me in founding Urban Arts.  I am blessed to be co-owner of a studio which provides the space for people of all ages to create in an environment with great light, great energy and lots of love.