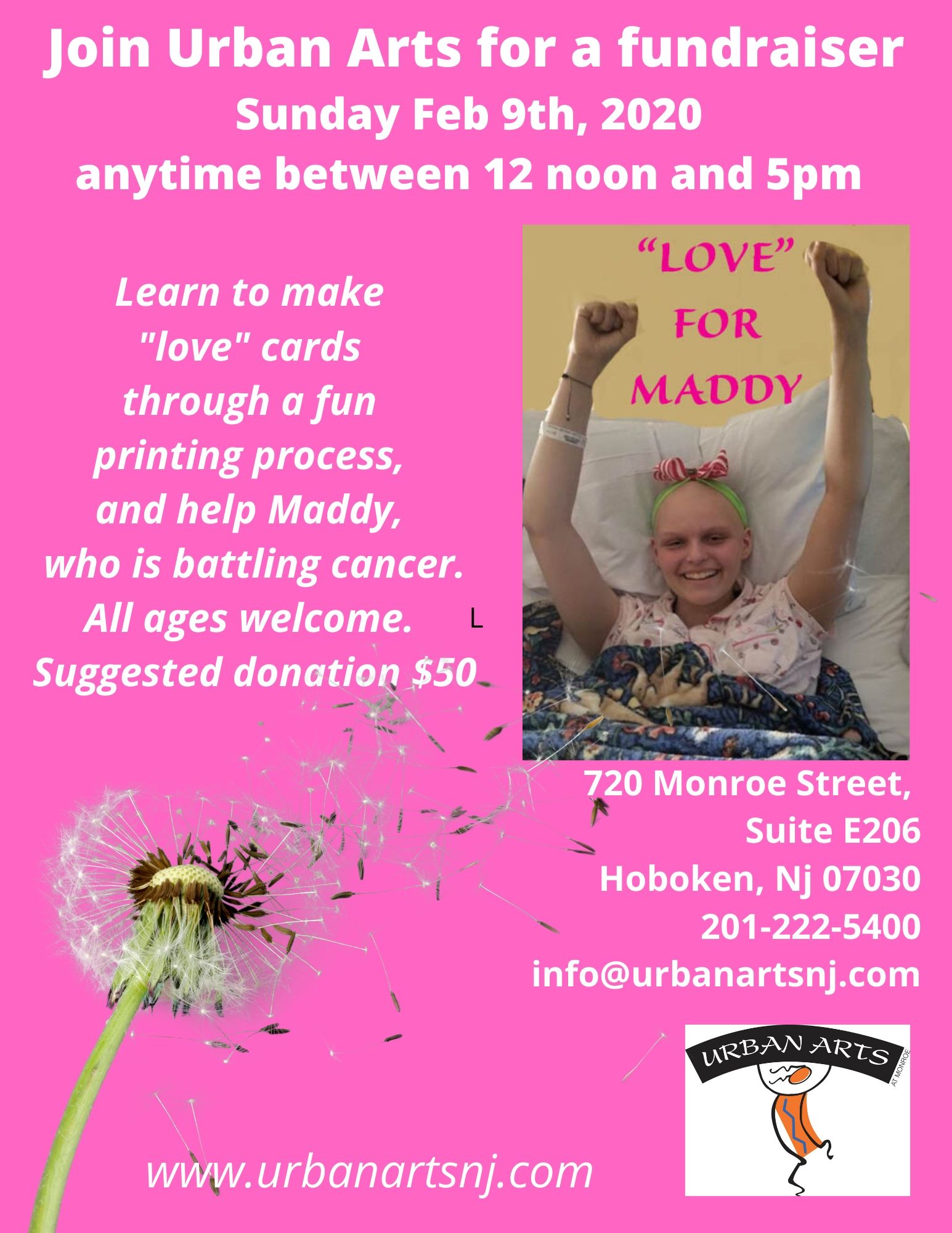 We need your help!
Maddy is Justine's granddaughter and in 2019 she was diagnosed with osteosarcoma.
She has endured chemotherapy and in August had a hemipelvectomy, an amputation of her left leg. She still needs additional chemotherapy to make sure all the cancer is gone from her body.
We invite you to join us on Sunday, February 9th
anytime between 12 noon to 5pm at Urban Arts
720 Monroe Street, Suite E206, Hoboken, NJ 07030
For this very special fundraiser!
Learn to make "love" cards through a fun printing process. All ages welcome.
​​​​​​​Send them to your family and friends and help Maddy too!
All proceeds go to Maddy.
Hope you can join us, but if you cannot make it
and still want to help please send your donation here: